"Cooper"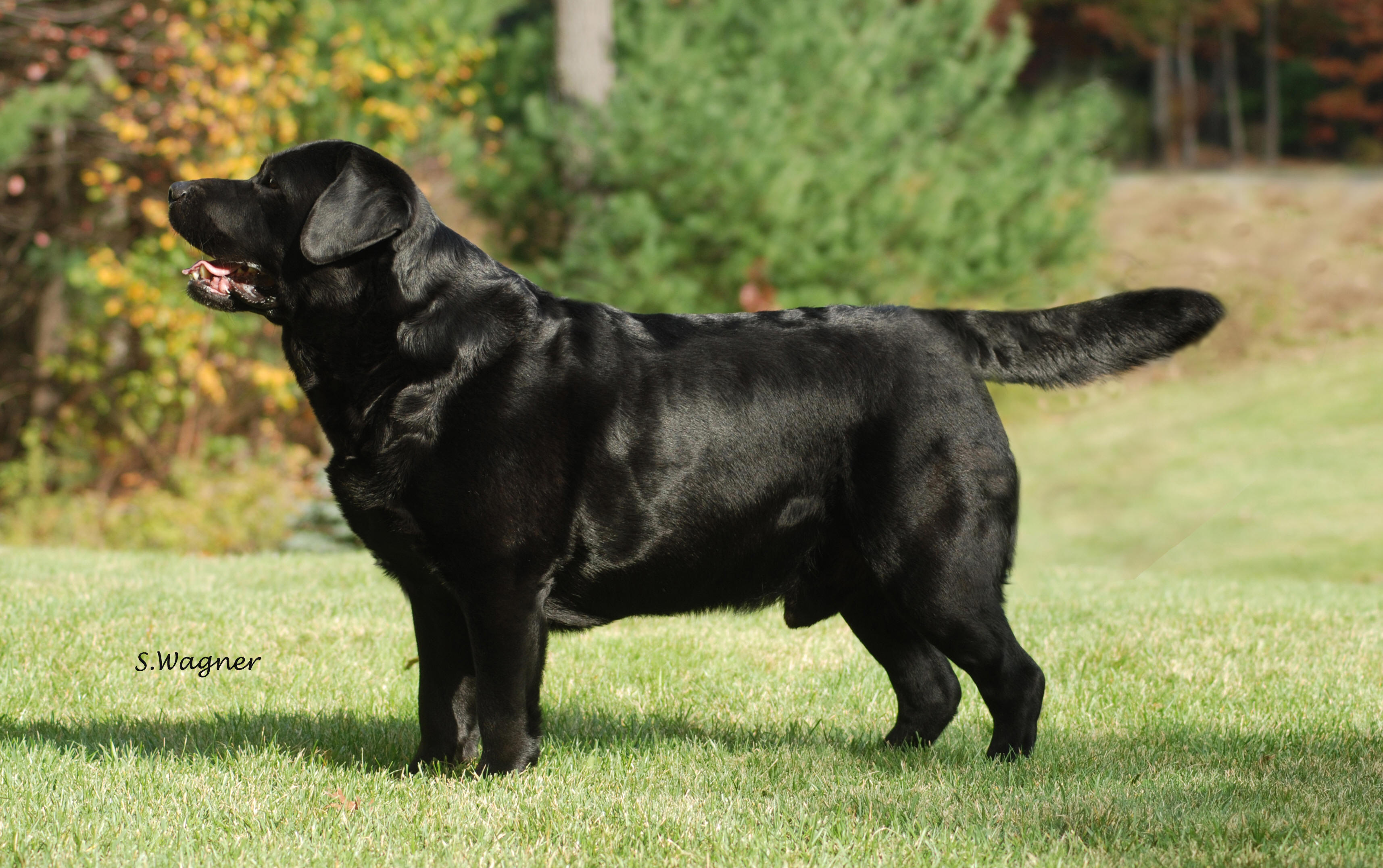 CH. Windfalls New England Patriot, CGC (By)
w. 11/1/2001-4/2/2015.
OFA "Good", Elbows Normal, OFA Heart Cleared, Optigen Normal/Clear, Eyes cleared 12/2008.
Full Dentition, Normal Bite.
Frozen semen available..
We lost Cooper recently, he was a once in a life time dog and will forever remain in my heart, Run Free Sweet boy.
Cooper Champion get;
BISS CH Kimleigh's Paradigm Out of the Blue
CH Timesquare Logistics
CH Bellathatch Story Continues
CH Dogwood Cool MKT
CH East Hills Touchdown
CH Whispering Pines Agamemnon
CH Morgan's Harvest Reserve
CH Stonewalls Twilight,WC
BISS CH Bay Breeze Bare Necessities
CH Rosewater Blissful Memories
Notable
Fiddler Master Hunter title!
Minefalls Arlo Guthrie CDX title at the Nationals!
Winsome Minefalls Ragtyme WB, BOW at the Nationals!
Minefalls Patriot Dynasty, 3 singles to finish!
Aquaris Black Pearl, Both Majors!
Cooper has 1 BOS & 3 JAMs at Specialties!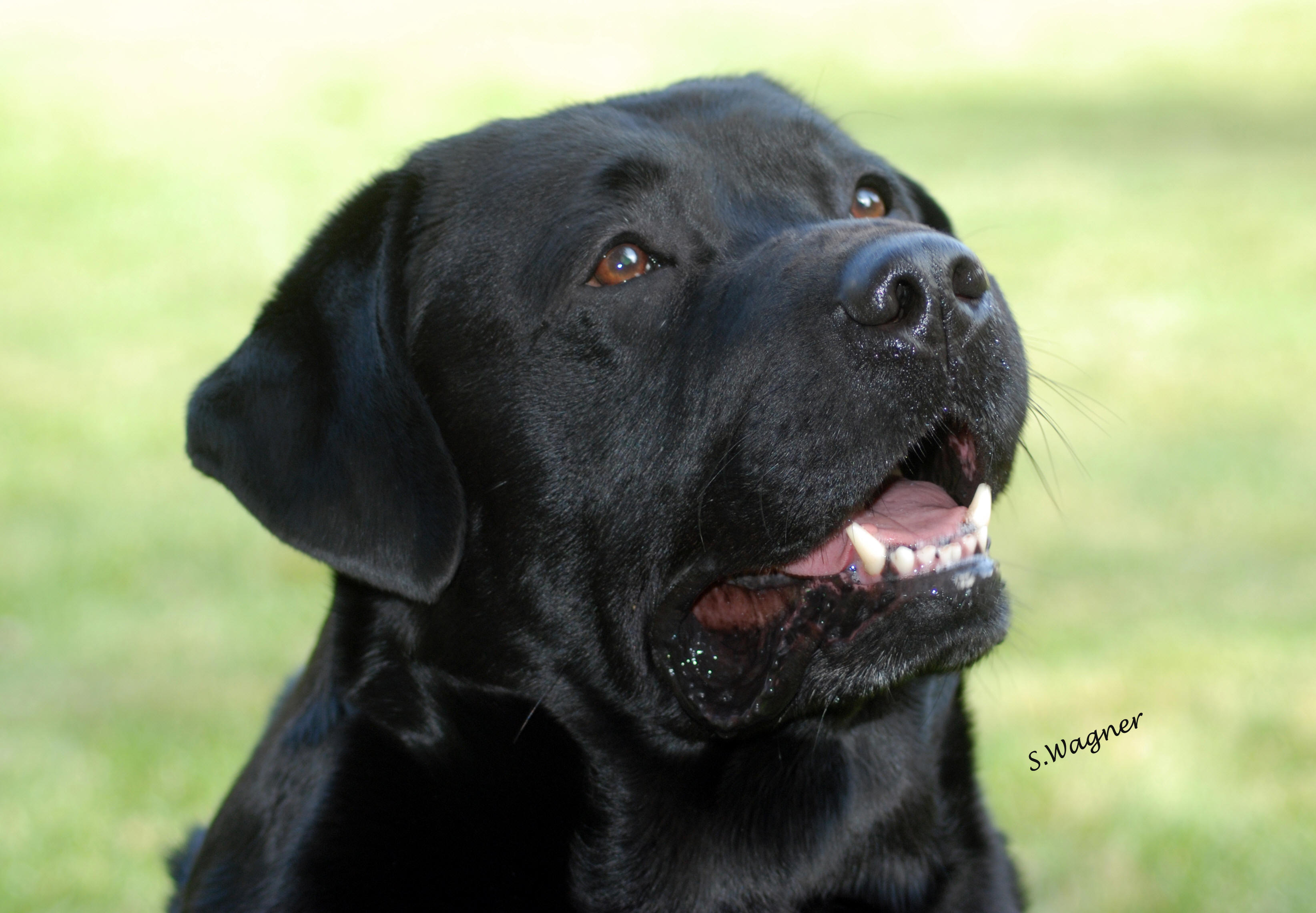 Cooper has been owner handled exclusively to his Championship.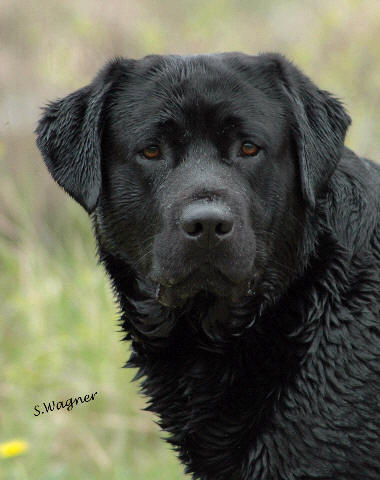 Cooper has a sweet very gentle soul and is a true classic Labrador on the inside and out.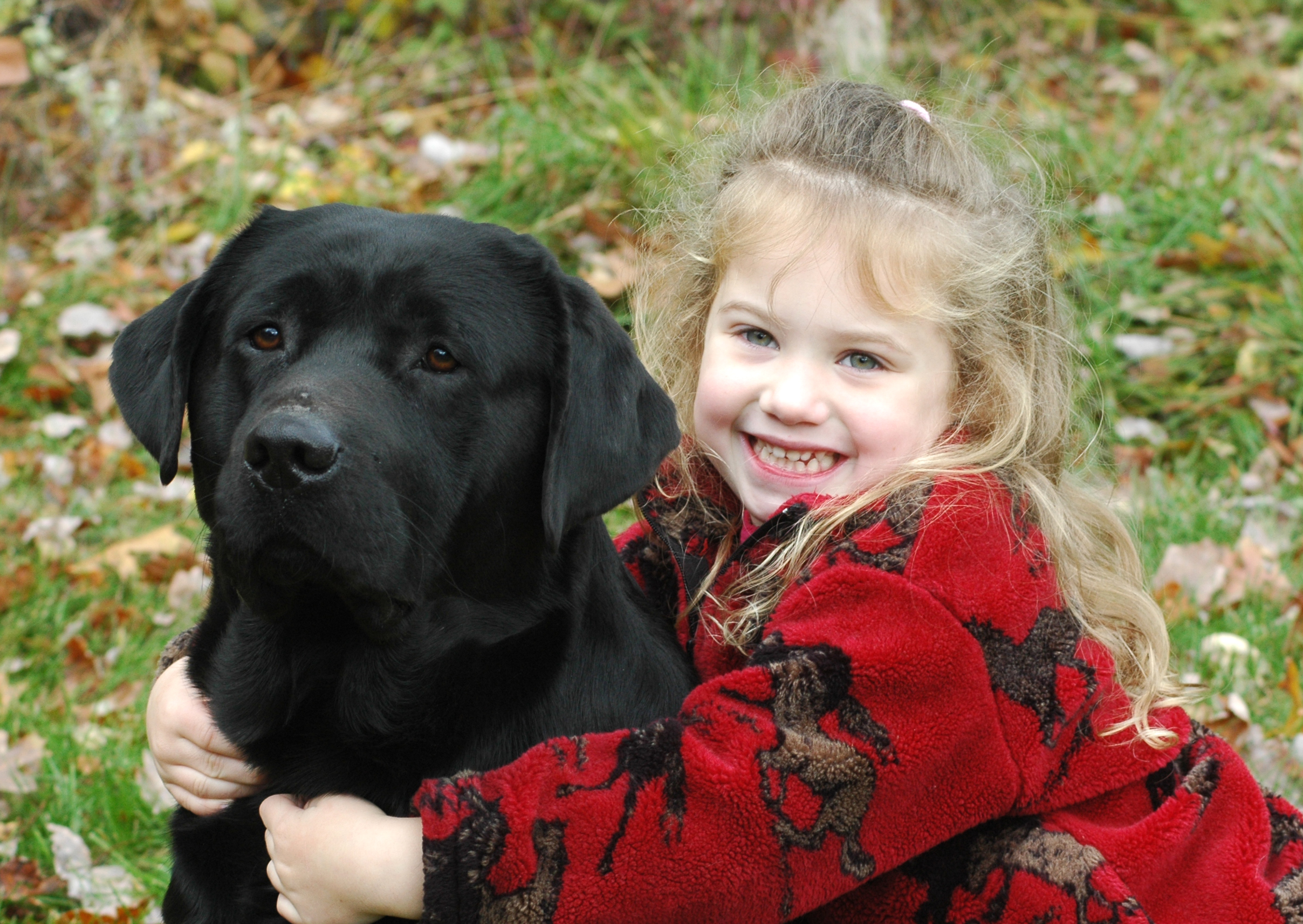 Cooper getting a hug from Mackenzie...
Wins
Back to Back JAMS at LRCGB under Lisa Weiss/Barbara Gilchrist
BOS Huron River LRC under Breeder/Judge Kendall Herr
WD/BOW Pawcatuck LRC under Breeder/Judge Winnie Limbourne
WD/BOS Green Mountain KC under Breeder/Judge Diane Philbin
WD/BOS Woodstock KC under Col. Chase
RWD Topsfield supported entry under Breeder/Judge Claire Senfield
RWD Springfield cluster under Breeder/Judge Jackie Mischou
WD under Breeder/Judge Marion Lyons
WD/ BOW under Breeder/Judge Lori Isenhath
WD/BOW at Middleburg under Breeder/Judge Kendall Herr
WD at South Shore KC under Paula Nykiel.
BOSS at LRCCC 2002 under Breeder/Judge Judy Heim .
RWD MVKC under Breeder/Judge Nancy Arbuckle .

Minefalls Breeding Terms- Stud Contact
Interactive Pedigree, Click each underline dog to see picture.
Cooper's Get that is Champion Titled and/Or Pointed...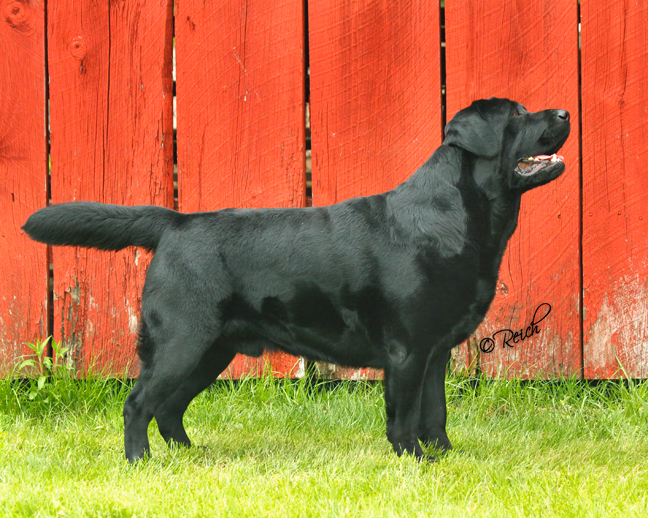 NEW!!! BISS CH Kimleigh Paradigm Out Of the Blue, Brookes finishes at Pittsburgh LRC Under Vonnie Russell & Judy Heim, also going BOB!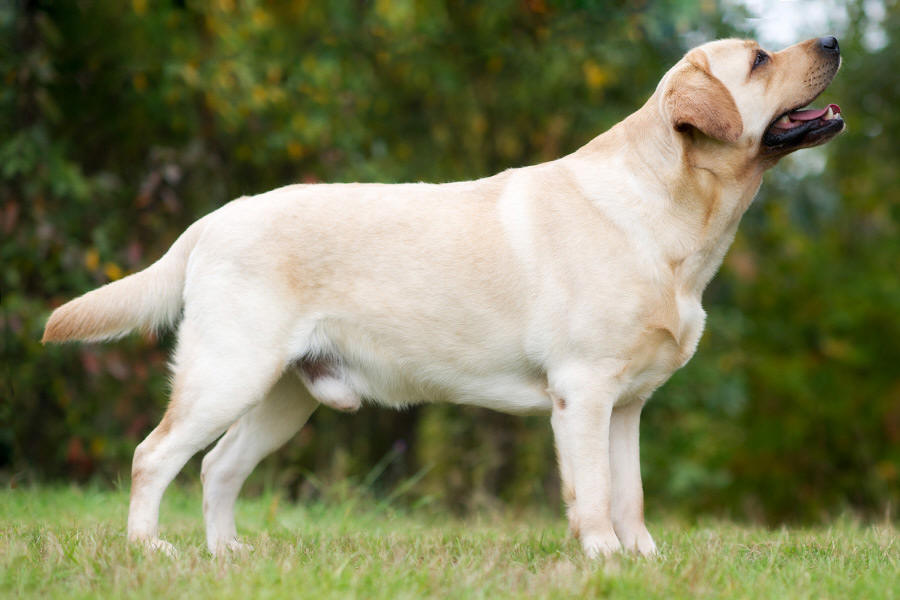 Minefalls Arlo Guthrie CDX, Arlo earned his CDX Title at the 2011 Nationals, he has matured nicely and will enter the show ring this fall, he is co-owned with Mike Cody.
Headshot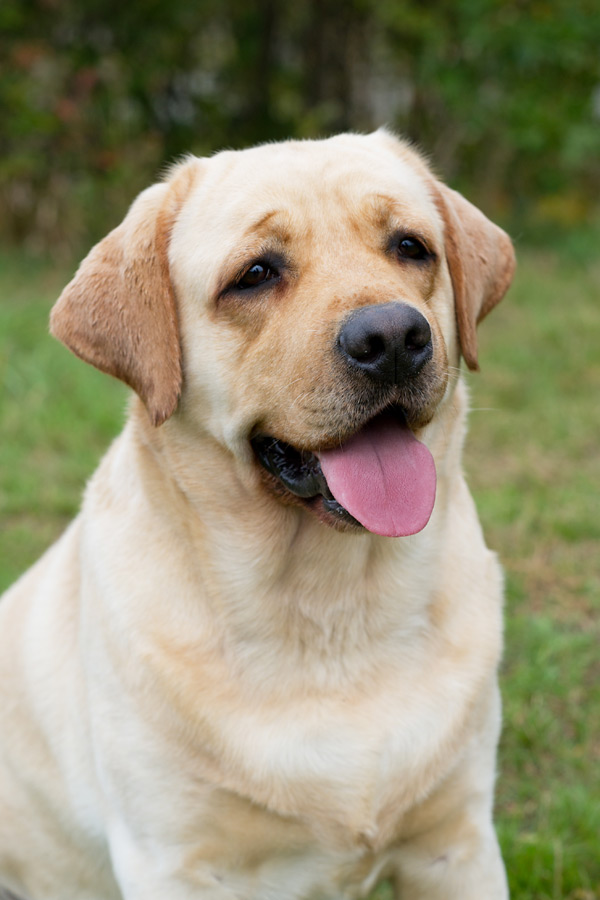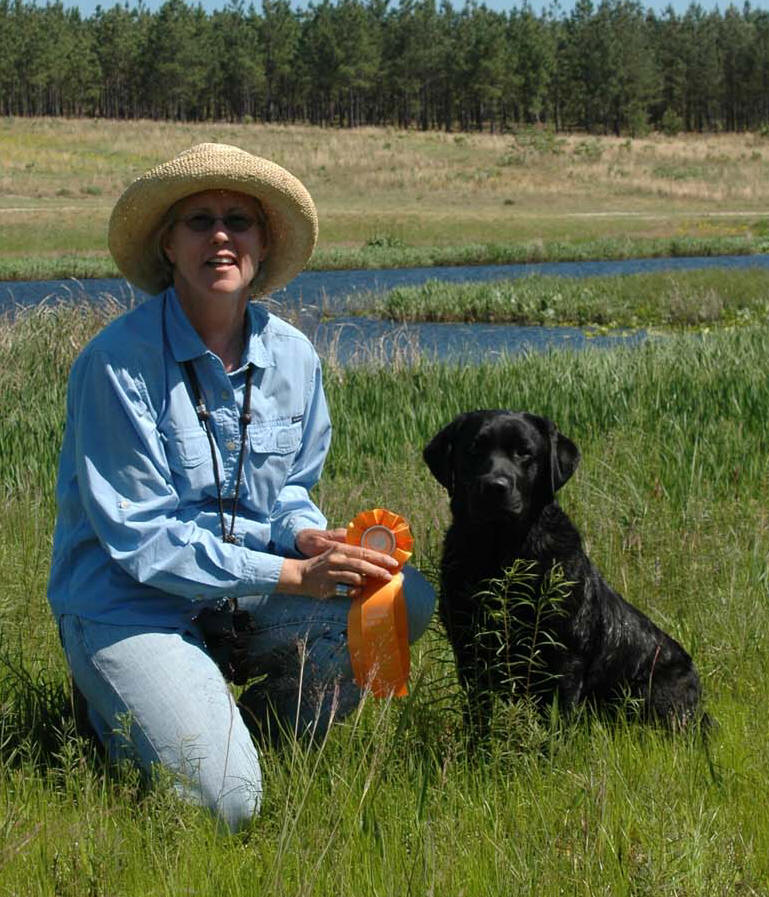 Fiddler now has her MH Title!! Way to go girls!!!!!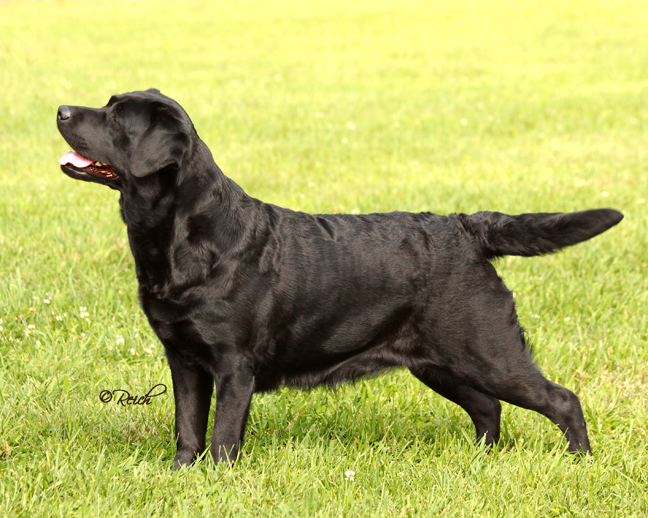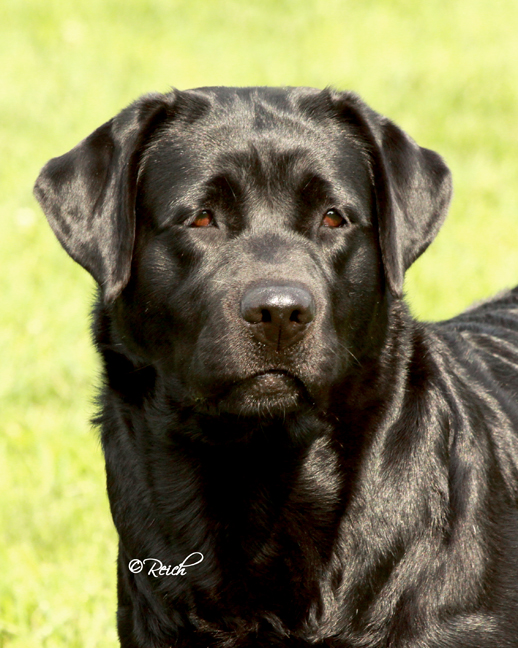 NEW!!!! Jazz took a 5 point major at the national 2nd day show.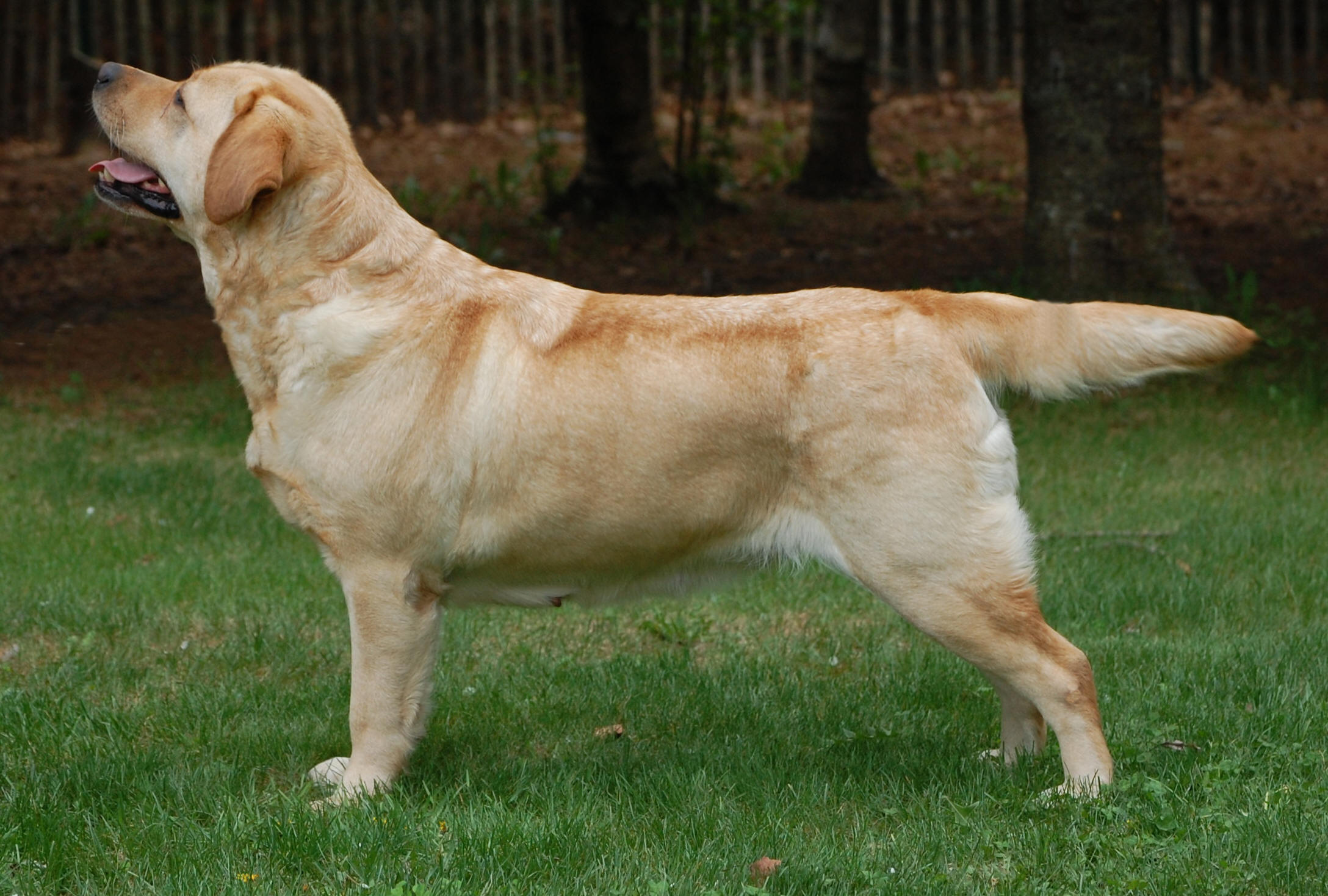 Minefall's Patriot Dynasty, needs 3 singles to finish, Specialty WB & BOB winner. Owned & loved by Us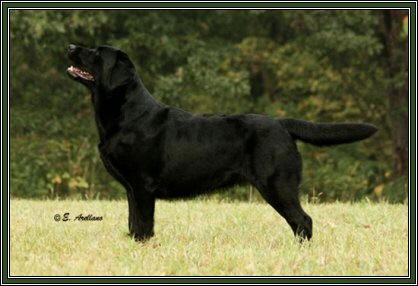 CH. Bellathatch Story Continues, finished at 20 months, BOS at 2009 Westminster, WB 2008 National Specialty. Owned & loved by Flo Jones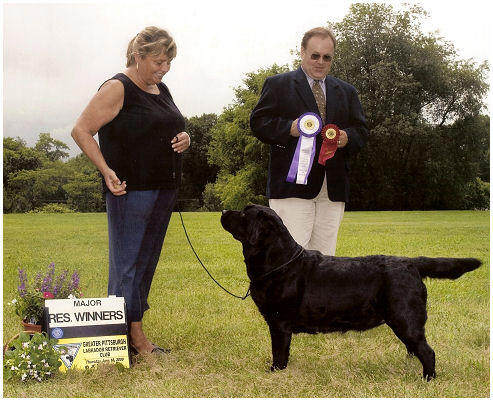 Aquarius Black Pearl, has both Majors, owned & loved by Kathy Sneider & Julie McKinnon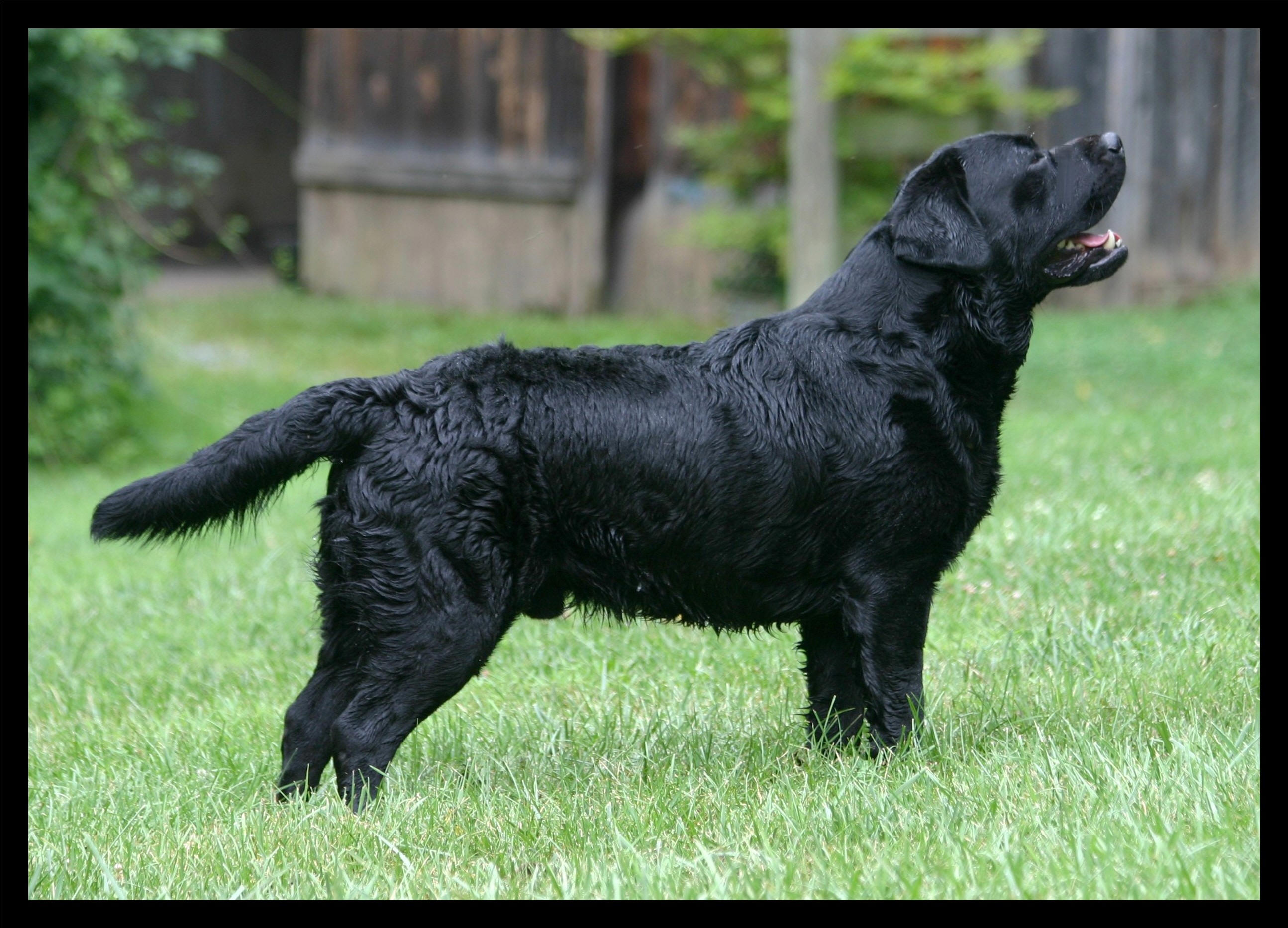 Kimleigh's Wedgie at Conclusion, Specialty WD, Major pointed. Owned & loved by Krista Beal, Bred By Anne Maynard.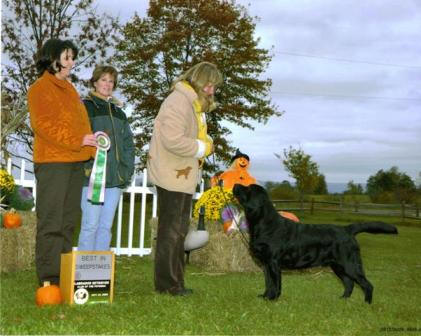 Kimleigh's Out Of The Blue, Major pointed from the 12-18 month class.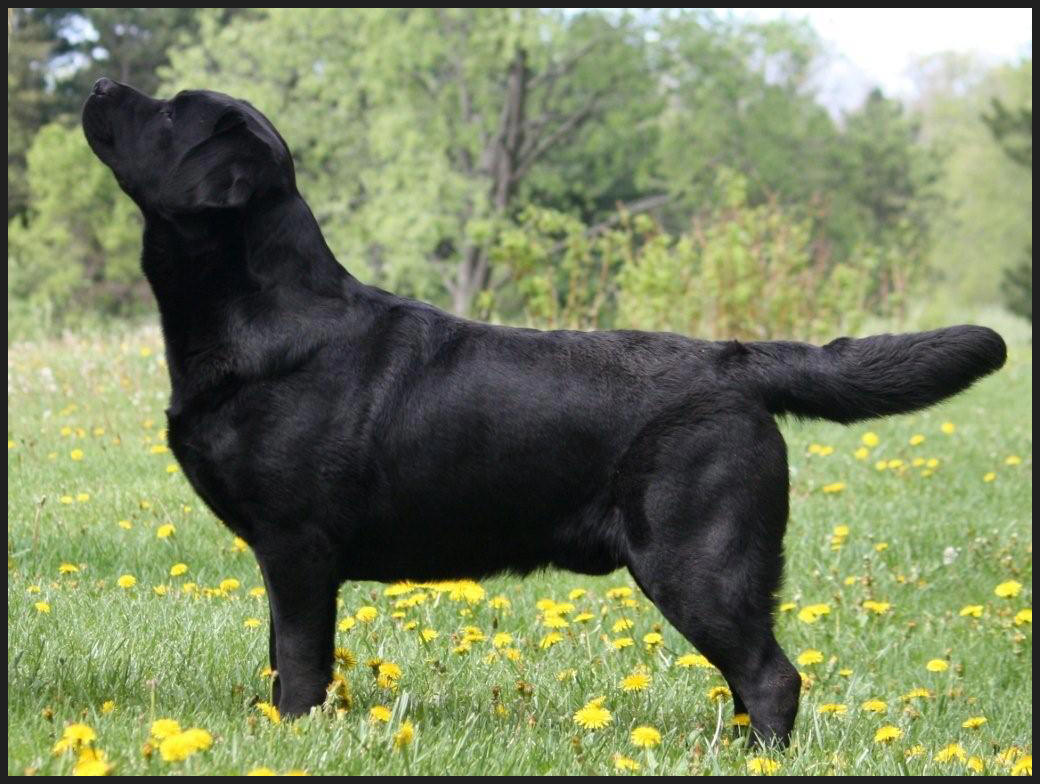 CH East Hill's Touchdown, finishes his championship at a young age.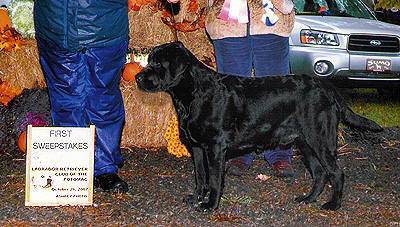 CH Whispering Pines Agamemnon, Bred by John & Barbara Sebalusky.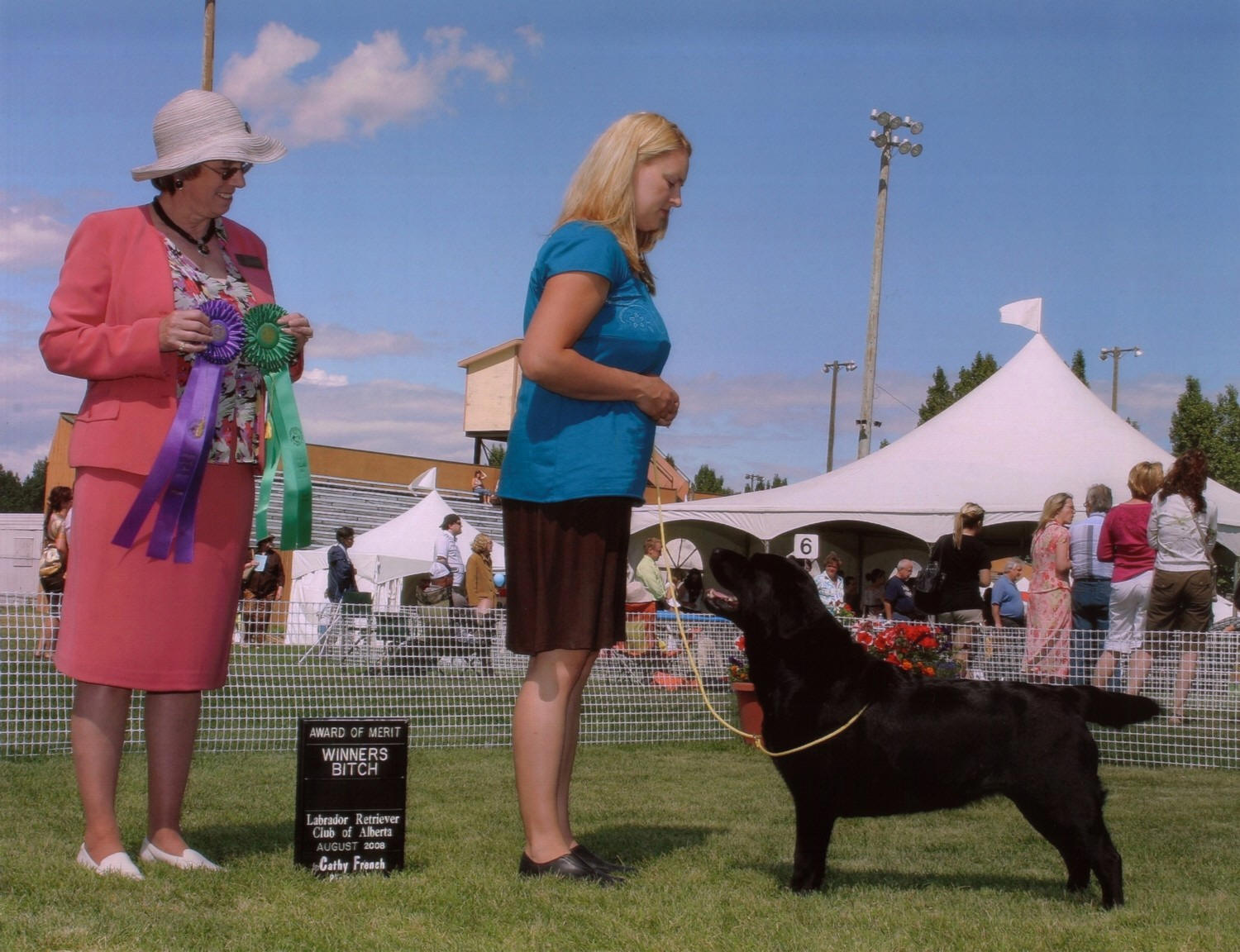 Ch. Eagertrieves Summer Odyssey, finished at Specialties, bred by Jolene Lingeau..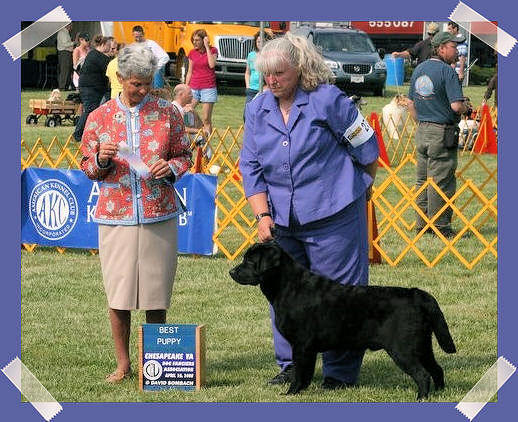 Bay Breeze Barley Made it, has 8 points towards his AKC Championship, Owned & loved by Laurie Hudgins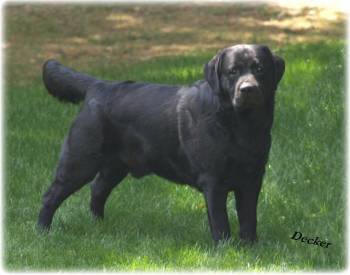 Gingerbred Wyndrush BlackNDecker, pointed, bred by Christine Tye, owned & loved by Dana Sullivan.
Notable Wins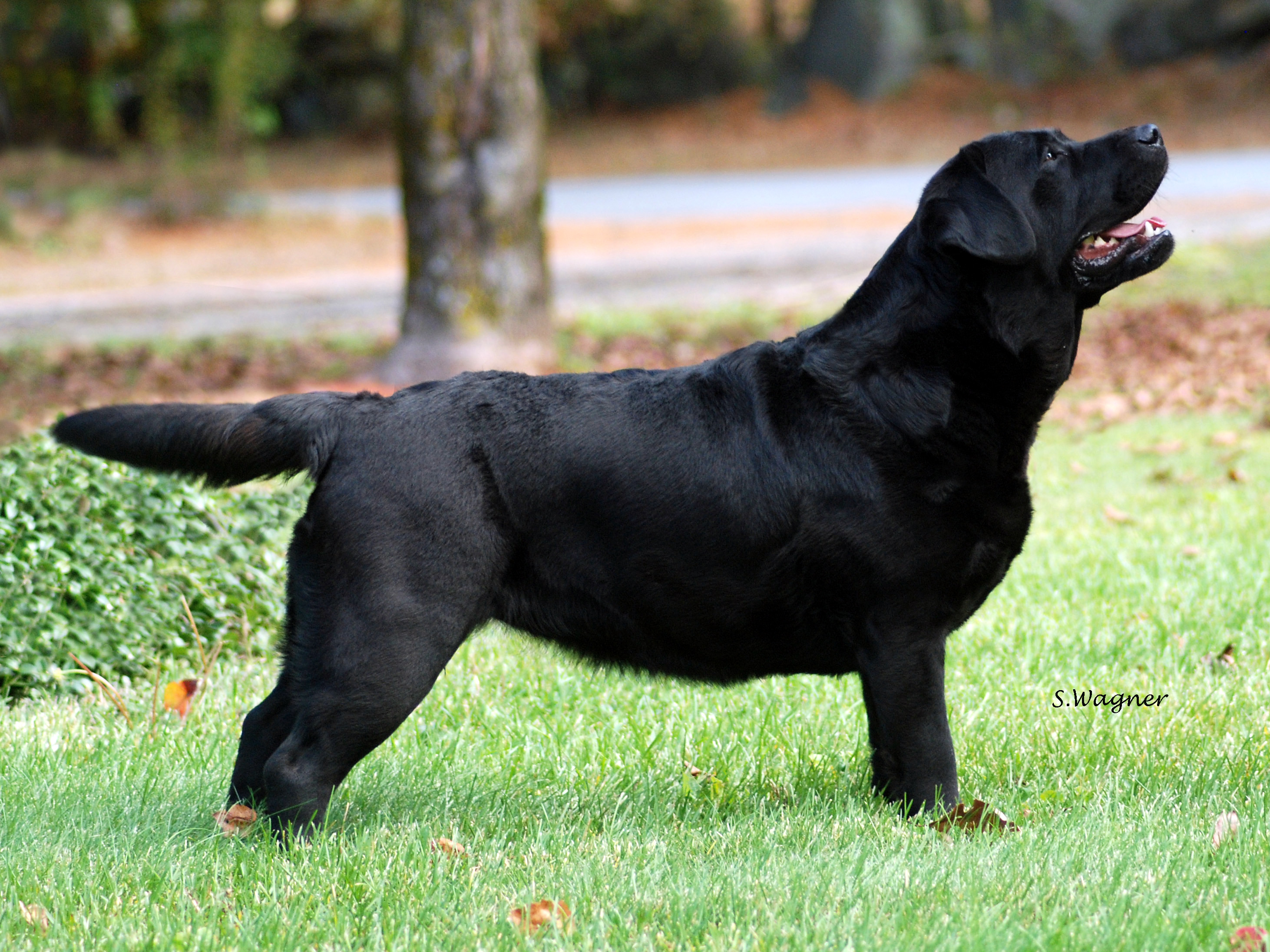 Rosie, 3 times Specialty Best Puppy, 3 times Specialty RWB, bred by Anne Maynard, loved by Us..
Special thanks to all the breeders that included Cooper in their breeding program...
Click to see more Cooper puppies